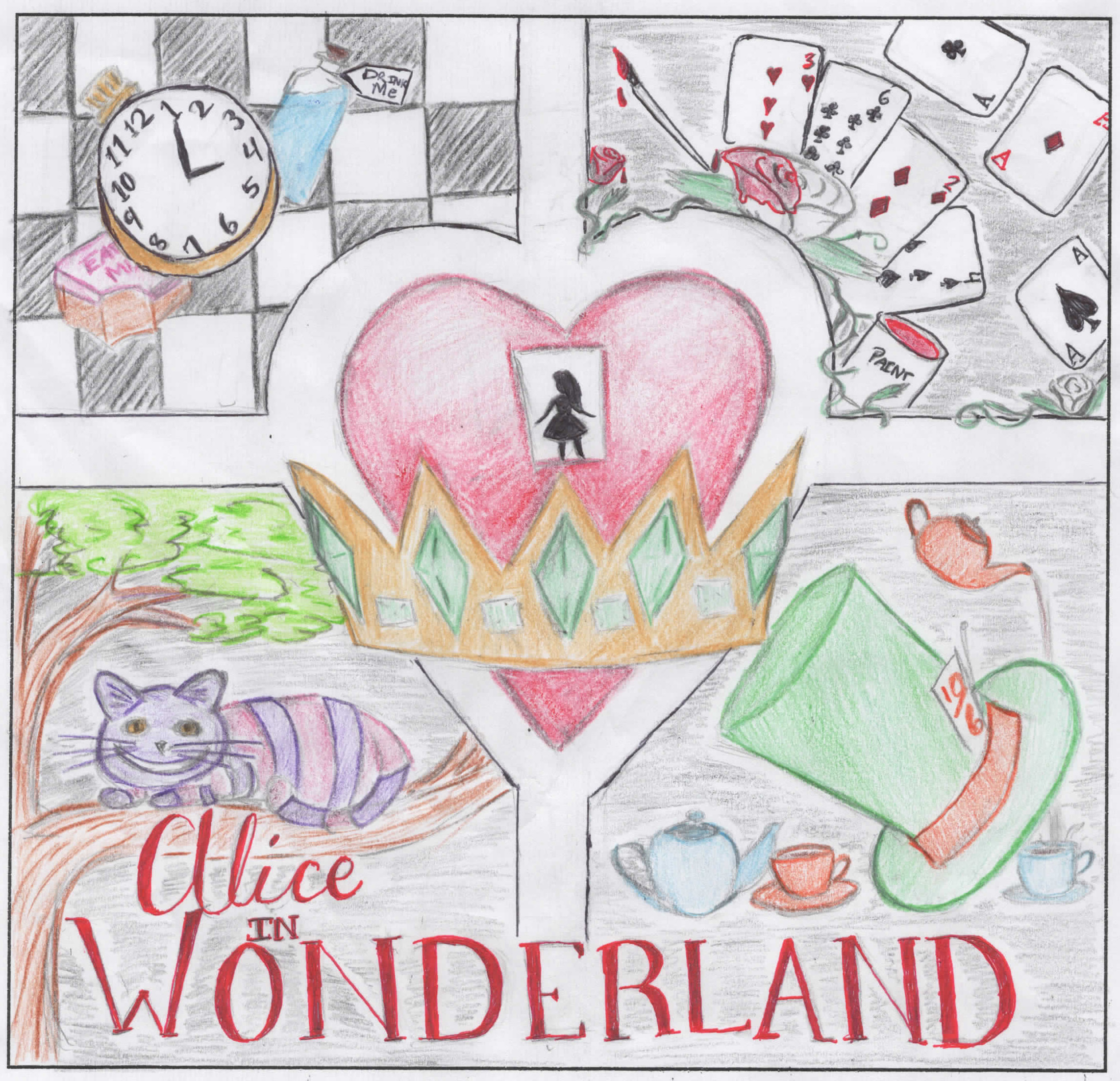 Thank you so much to all BDA dancers that entered their artwork in our program contest. We loved seeing each one and had some very tough decisions! BDA's Alice in Wonderland runs June 20-23, 2019 – to purchase tickets or for more information, visit our event page HERE!
Congratulations to BDA student Annabelle Smith, our Cast F program winner!
Ten year-old Ashlyn Walsberg is our Cast D winner!
Eight year-old Brayden Brammer wins for Cast C!
Our Cast B Winner is Faith Elder!
Congratulations to Helen Kim for Cast A!