BDA's Alice in Wonderland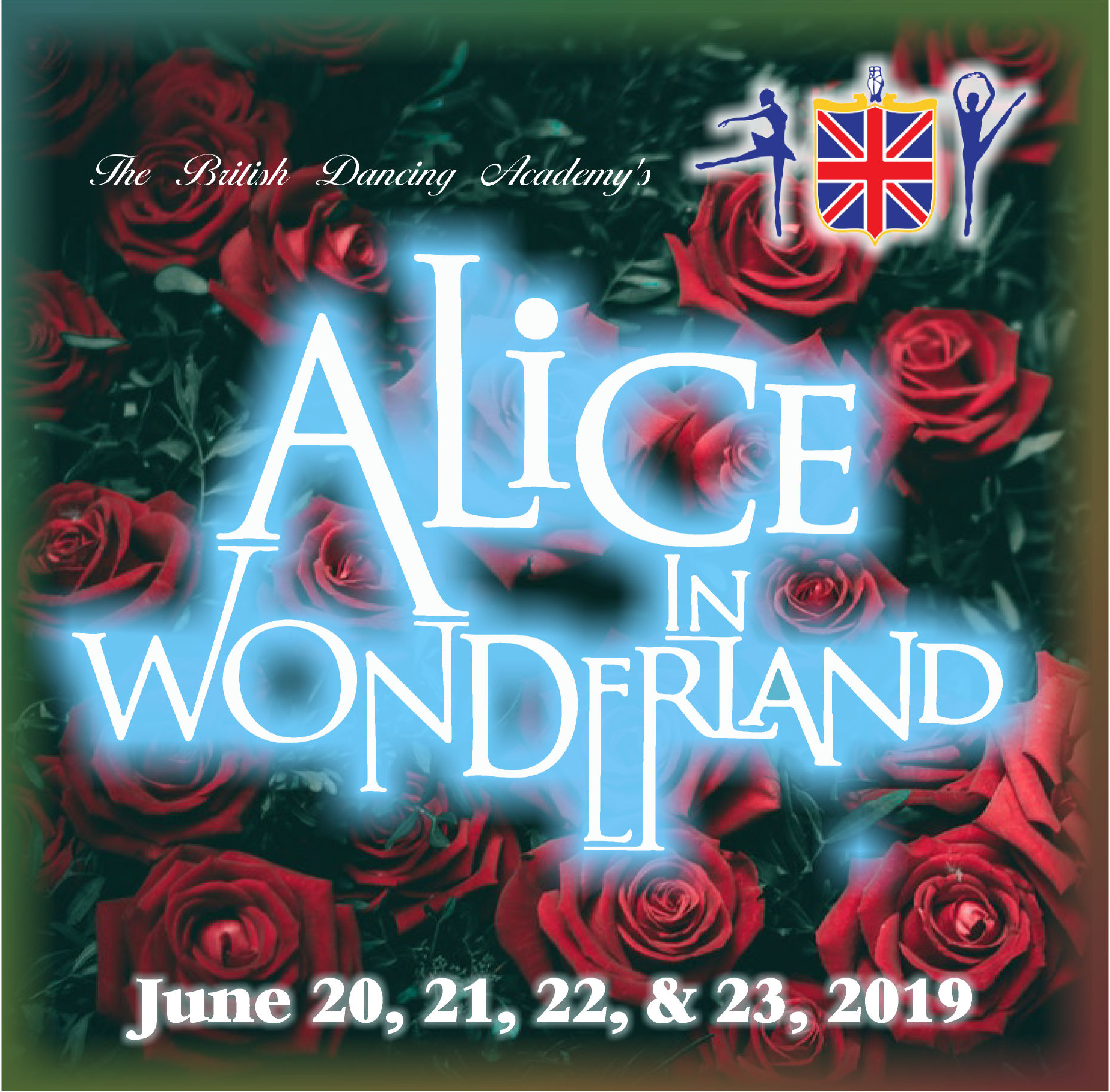 What a wonderful run of Alice in Wonderland and a great finish to our year! We are so proud of each and every dancer. Thank you to all the teachers, dancers, staff, volunteers, audience members and all of our extended BDA family that helped make this such a successful production. Seniors: we wish you the absolute best in your next chapter, it has been such an honor to teach you all and watch you grow. Dancers, get some well-deserved rest and we look forward to seeing you in Summer classes and in the Fall! THANK YOU!
Order your souvenir video of Alice in Wonderland by Norb Caoili now! Casts A and B are available right away and Casts C, D, and F will be available in the next couple of weeks. Visit NorbCam to order! Photos by official BDA photographer Amanda Kay Photography will be available soon! Stay tuned!)
Join us as The British Dancing Academy brings to life the favorite classic story, Alice in Wonderland! While attending a garden party with her sisters, Alice spots a white rabbit with a waistcoat and a watch! Chasing after the rabbit, she finds herself in a wonderland of magical, upside-down places and truly "mad" characters. Beware the Queen of Hearts, though, that does not take kindly to Alice and sends her Jabberwocky to chase her out of Wonderland. BDA's production of Alice in Wonderland will feature beautiful costumes and scenery, and all of your favorite characters including the Caterpillar, Mad Hatter, March Hare, Cheshire Cat, Tweedle Dee and Dum and many more brought to life by our BDA dancers.
Video produced by Norb Caoili (NorbCam)
Click on a link below to purchase tickets for that performance. Tickets may be picked up at Will Call the day of the performance beginning two hours before curtain. No tickets will be mailed. All audience members will require a ticket, regardless of age. Tickets for all casts are $20.00 + tax and are all General Admission, festival seating.
Everyone will find something to love in BDA's Alice in Wonderland! With fun music and exciting choreography, our dancers and teachers have been working hard to make this a show not to miss!
Some of our shows will sell out, please don't wait to get your tickets.
SHOW DATES (Performances are at Highline Performing Arts Center in Burien):
Thursday, June 20th at 7:00
Friday, June 21st at 7:00
Saturday, June 22nd at 1:00
Saturday, June 22nd at 7:00
Sunday, June 23rd at 5:00 (SOLD OUT!)
View sneak peek photos and get up-to-date information by joining our Facebook page: https://www.facebook.com/events/391206444942323/ and following us on Instagram at https://www.instagram.com/britishdancingacademy/!