BDA's FROZEN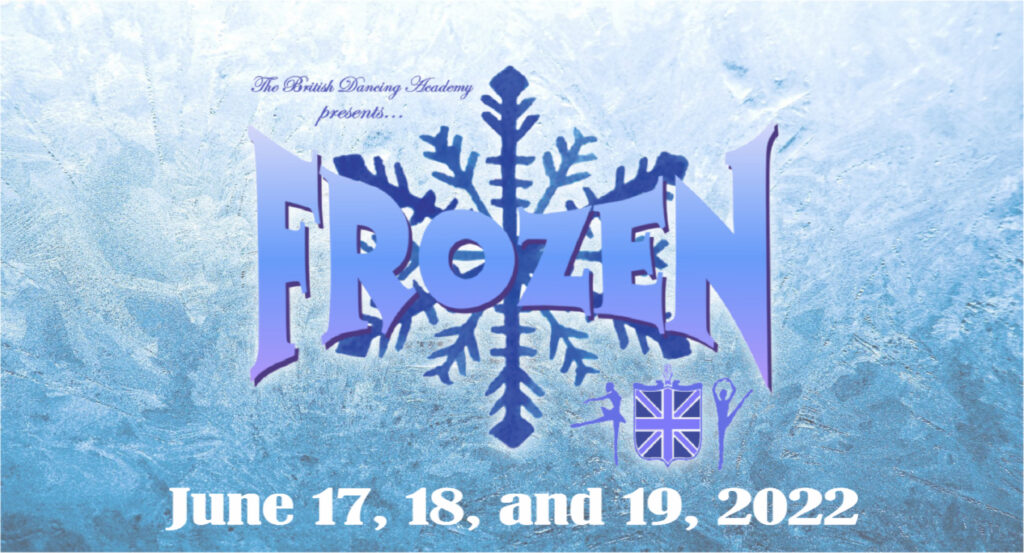 Join us as The British Dancing Academy brings a brand-new production to the stage, BDA's FROZEN!
While playing in their palace in the Nordic Kingdom of Arendelle, young Elsa, with her wonderful but dangerous ice magic, accidentally harms her sister, Anna. Friends of the Royal Family are able to save Anna – this time – but warn that Elsa must stay secluded and conceal her magic from the rest of the world.
Now grown, Elsa is preparing to be crowned Queen. Unable to control her powers, she begins to freeze everything around her! Will Anna be able to help her sister stop the eternal Winter and bring back Spring? We hope to see you at the Highline Performing Arts Center in Burien to find out!
BDA's FROZEN will feature beautiful costumes and scenery, some unexpected twists and BDA surprises, and all of your favorite characters including Kristoff, Olaf, Sven, Hans and so many more brought to life by our BDA dancers.
Tickets are available for purchase at: https://29111.danceticketing.com/r/events/
NEW THIS YEAR: For the first time ever, you will be able to CHOOSE YOUR SEATS for our June production! That's right, BDA's FROZEN will NOT have festival seating as in the past. This means no longer waiting in line for your favorite spot, you will be able to reserve your seats ahead. We are very excited about moving to this system and hope that it makes it easier on our BDA families and guests.
Tickets are $25-$30 and you will choose your seats when purchasing online. Tickets can be printed at home or shown on your phone at the door.
Everyone will find something to love in BDA's FROZEN! With fun music and exciting choreography, our dancers and teachers have been working hard to make this a show not to miss!
Some of our shows will sell out, please don't wait to get your tickets.
SHOW DATES (Performances are at Highline Performing Arts Center in Burien):
Friday, June 17th at 7:00 (CAST A)
Saturday, June 18th at 1:00 (CAST B)
Saturday, June 18th at 7:00 (CAST C)
Sunday, June 19th at 5:00 (CAST D)
(BDA Parents, Dancers, Alumni and Friends: please help us spread the word by sharing this page and our photos, and inviting friends and family!)
For updates on BDA's FROZEN and exciting sneak peeks into our FROZEN rehearsals, follow us on FACEBOOK and INSTAGRAM!